Daytona International Speedway
March 9-11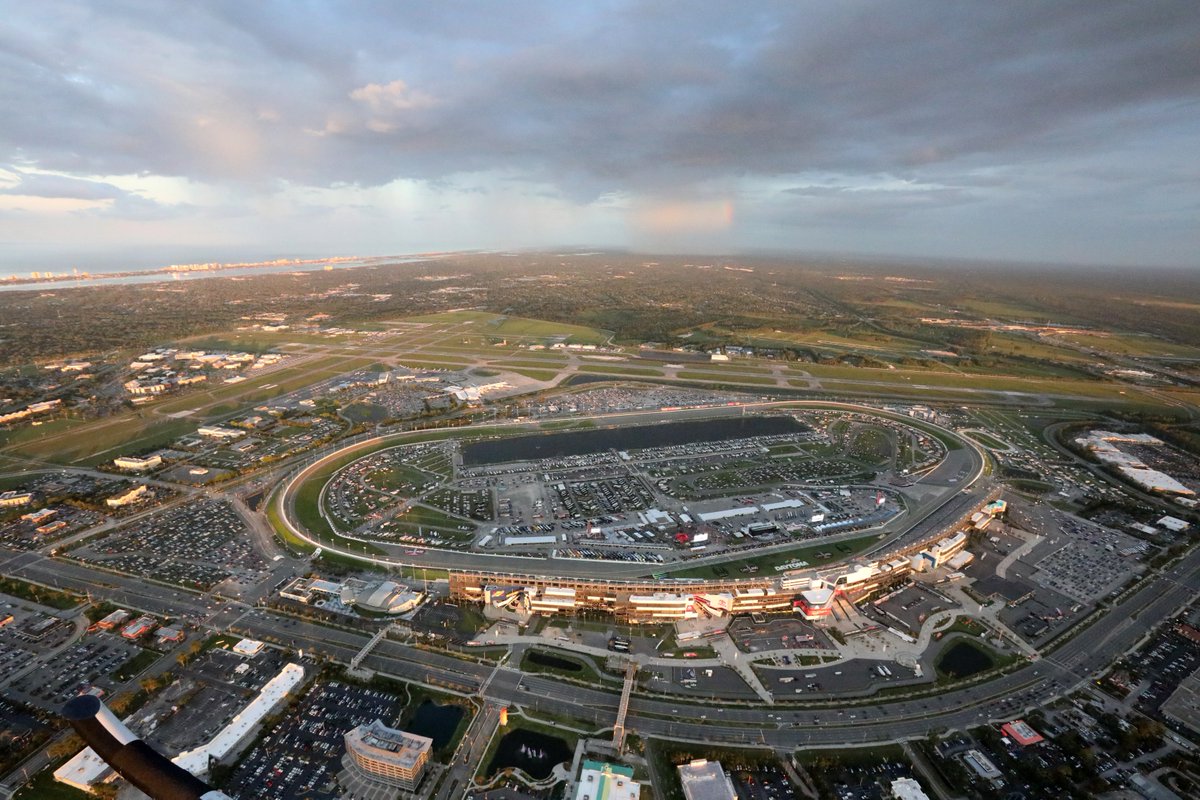 Since opening in 1959, Daytona International Speedway has been the home of the Daytona 500, the most prestigious race in NASCAR as well as its season opening event.  In addition to NASCAR, the track also hosts races of ARCA, AMA Superbike, IMSA SCCA and Motocross.  The track features multiple layouts including the primary 2.5-mile high-speed tri-oval, a 3.56-mile sports car course, a 2.95-mile motorcycle course, and a 1,320-foot karting and motorcycle flat-track.  The track's 180-acre infield also includes the 29-acre Lake Lloyd.
Michelin Raceway Road Atlanta
April 21-23

MotoAmerica held its first event at Michelin Raceway Road Atlanta in 2015, with rain providing a thrilling backdrop to all of the races.  Since then, the track made famous by its red clay and esses has provided some of the best racing, in every class, each season.
Barber Motorsports Park
May 19-21

Located on the eastern fringes of Birmingham, Alabama, Barber Motorsports Park is the home of not only the 2.38-mile road course but also the "world's largest motorcycle museum."  Owned by George Barber, the entire facility is a spectator's delight with grass-covered vistas from which to enjoy the action on the 17-turn track.
Road America
June 2-4

Established in 1955, Road America is located midway between Milwaukee and Green Bay in Elkhart Lake Wisconsin.  Its legendary four-mile, 14-turn road circuit has challenged the world's best racers for over 60 years.  Boasting 640 acres, "America's National Park of Speed" offers amazing viewing opportunities, fantastic concessions, and high-speed excitement.
 Ridge Motorsports Park
June 23-25

Ridge Motorsports Park is as much a park as it is a motorsports complex.  Set in a relaxed rural location only minutes from the Olympic National Forest, with stunning views of Mt. Rainier and Mt. St. Helens in the distance, Ridge features high-speed straights and sweeper turns, huge compressions and blind weightless crests, challenging esses, a long carousel turn where you walk the tightrope between speed and grip, a double-apex turn leading to another valley and cresting turn leading into a heavy braking zone, a short sprint between tight turns and finally a breathtaking plunge down the ridge into a technically difficult sequence of turns, before going flat-out on the front straight.
WeatherTech Raceway Laguna Seca
July 7-9

Located on the picturesque Monterey Peninsula, WeatherTech Raceway Laguna Seca has hosted every kind of motorcycle racing—from Grand Prix, to MotoGP, to Superbikes—on its 11-turn, 2.238-mile circuit that features the famous Corkscrew, a left/right combination with a breathtaking drop in elevation.  The track also has a corner, Rainey Curve, which was named after MotoAmerica President and three-time 500cc World Champion Wayne Rainey.
Brainerd International Raceway
July 28-30

The largest motorsports facility in the Upper Midwest, BIR features a 13-turn, 2.5-mile motorcycle road course, known as the "Competition Road Course," which uses portions of the facility's original and legendary 3.1-mile Donnybrooke Road Course, including turns 1 through 8.  At Turn 8, a 300-degree, right-hand clover leaf transitions riders from the old course to the new stretch of asphalt that winds its way back across the infield, eventually tying back into the original circuit just before Turn 1.
Pittsburgh International Race Complex
August 18-20

"Pitt Race" features a 2.8-mile, 19-turn road course, and riders, crews, and spectators are absolutely enamored with the track.  It is situated on a 400-acre complex that is located 45 miles northwest of Pittsburgh in Wampum, Pennsylvania.
Circuit of the Americas
September 8-10

Set on 1,500 acres in the rolling hills just outside downtown Austin, Texas, Circuit of The Americas is a 3.41-mile 20-turn, counterclockwise circuit that features a breathtaking, 133-foot hill leading up to a switchback at turn one that must be seen in person to be believed.
New Jersey Motorsports Park
September 22-24

A perennial favorite on the schedule, New Jersey Motorsports Park's 2.25-mile Thunderbolt Raceway features 12 corners and a half-mile straightaway situated in a 500-acre plot adjacent to Millville Municipal Airport.  NJMP is known to provide exciting racing—rain or shine—in all five of MotoAmerica's race classes.