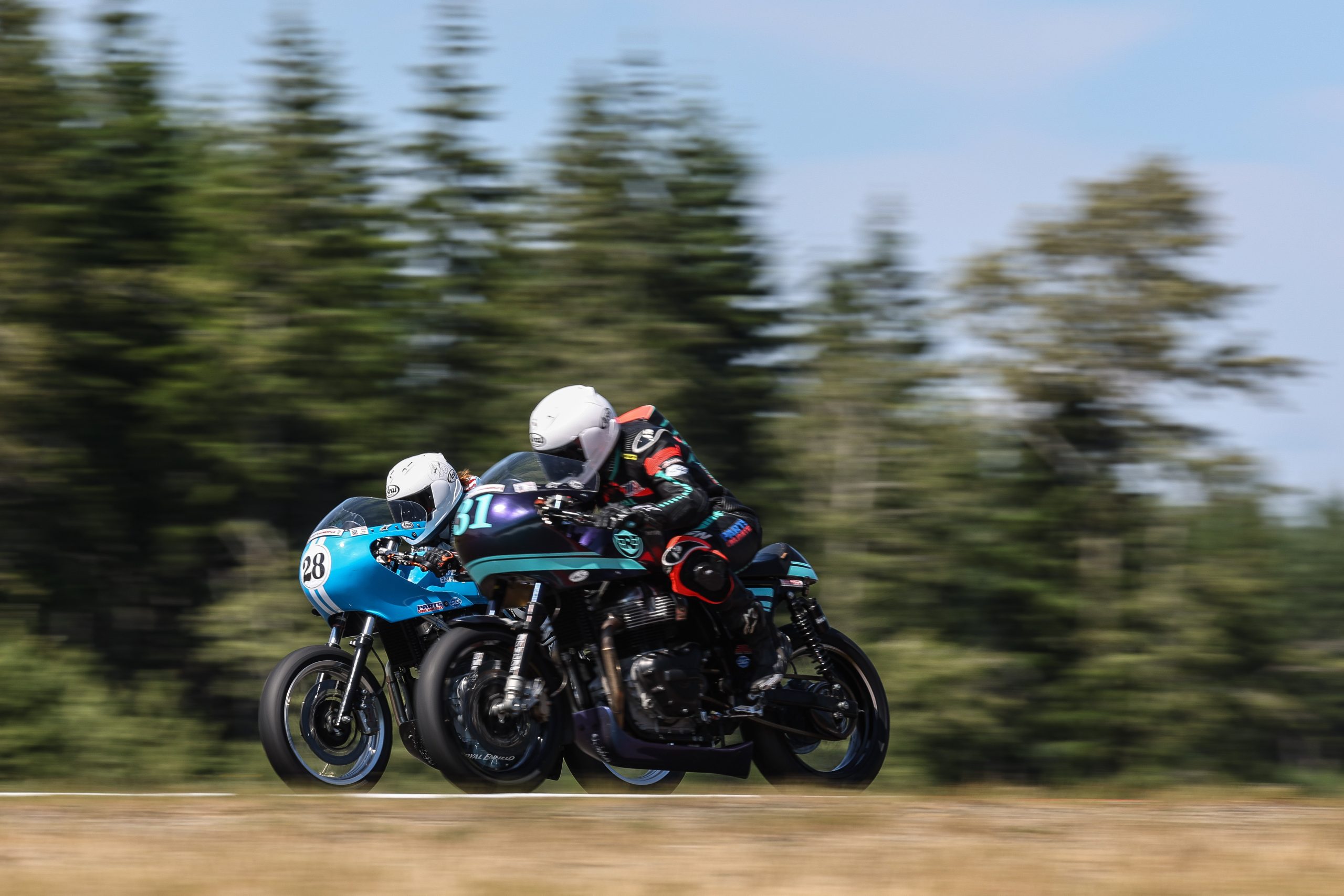 The following is from Royal Enfield…
Royal Enfield has announced its signature Build. Train. Race (BTR) Program will return in 2024 to both American Flat Track and MotoAmerica national championships. New and experienced motorcycle racers are welcomed to the racing community with the opportunity to travel the country and compete in a national championship series.
Applicants are encouraged to apply for the Road Racing or Flat Track program through BTR's website. As part of the application process, prospective riders will be asked to upload a two-minute video introducing themselves and explaining why they should be a part of the 2024 BTR roster. Registration for the season will remain open until November 13, 2023.
"Build. Train. Race. is an essential part of Royal Enfield's DNA, and we're excited to kick off BTR's fifth season with American Flat Track and fourth year with MotoAmerica," said Adrian Sellers, Head – Custom & Motorsport. "The combination of competitive spirit, camaraderie, and skills development creates a supportive atmosphere unlike anything else. It is always an absolute inspiration to welcome our new and returning riders, while joining them in their personal journeys with racing. With the support of our sponsors, we cannot wait
for another season of exciting racing and growth."
With a unique format bringing riders together from diverse backgrounds to compete in different track events, BTR celebrates women and motorcycle culture in North America. Royal Enfield's BTR program fosters aspiring racers through the process of building a race bike from a stock Royal Enfield motorcycle—INT650 in BTR Flat Track and Continental GT 650 in BTR Road Racing—learning technique and race craft on the track, and, of course, racing in a national championship.
To apply for the Build. Train. Race. 2024 season, visit buildtrainrace.com/apply. For the latest updates, follow the official Instagram page at instagram.com/build.train.race/.