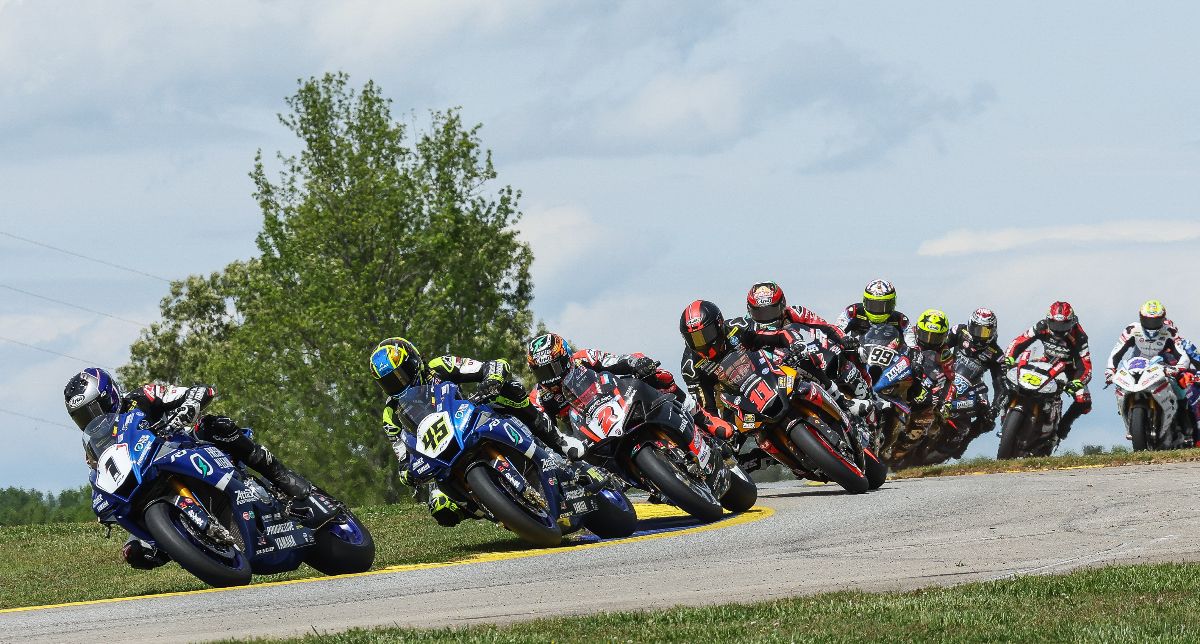 MotoAmerica, North America's premier road racing series, is pleased to announce that Steel Commander Corp has inked a three-year contract that will see them as the title sponsor of the MotoAmerica Steel Commander Superbike Championship for the 2024, 2025 and 2026 racing seasons.
Steel Commander Corp, with its corporate headquarters in Boca Raton, Florida, is an all-American Steel Building manufacturer shipping factory-direct to all U.S. territories and offering a combination of expertise, innovation, and dedication to quality and customer satisfaction. Steel Commander Corp offers a comprehensive range of solutions for the commercial, industrial, residential, garage, storage and other industries with a combined experience of over 60 years.
Steel Commander Corp was the title sponsor of the Steel Commander Stock 1000 class in 2023, beginning with the second round of the series at Barber Motorsports Park. Steel Commander also sponsored Gabriel Da Silva in the 2023 Steel Commander Stock 1000 class and the Superbike Cup division of the Superbike series.
"Steel Commander came on board with us this past season as the sponsor of the Stock 1000 class and their enthusiasm for racing and our series made them a MotoAmerica favorite right away," said MotoAmerica President Wayne Rainey. "Steel Commander stepping up as the title sponsor of the MotoAmerica Superbike Championship really shows their commitment to the sport and to our series. We're excited for the 2024 season to get started and to continue our relationship with Steel Commander Corp. I'd also like to thank Medallia for their support of the Superbike class these past two years."
"We are thrilled to once again partner with MotoAmerica and announce that Steel Commander Corp will proudly serve as the title sponsor for the 2024-2026 Steel Commander Superbike Championship," said Shawn Fisher, CEO, Steel Commander Corp. "Building on the success and excitement of our inaugural year as title sponsor for the Steel Commander Stock 1000, we're eagerly anticipating another exhilarating year of high-speed races as the title sponsor for the Superbike Championship. We are proud to share our commitment to motorsports and MotoAmerica, and we can't wait for the upcoming race season. Steel Commander will also be offering a 10 percent discount on pre-engineered metal buildings to any MotoAmerica affiliate or ticket holders of the 2024-2026 race seasons."