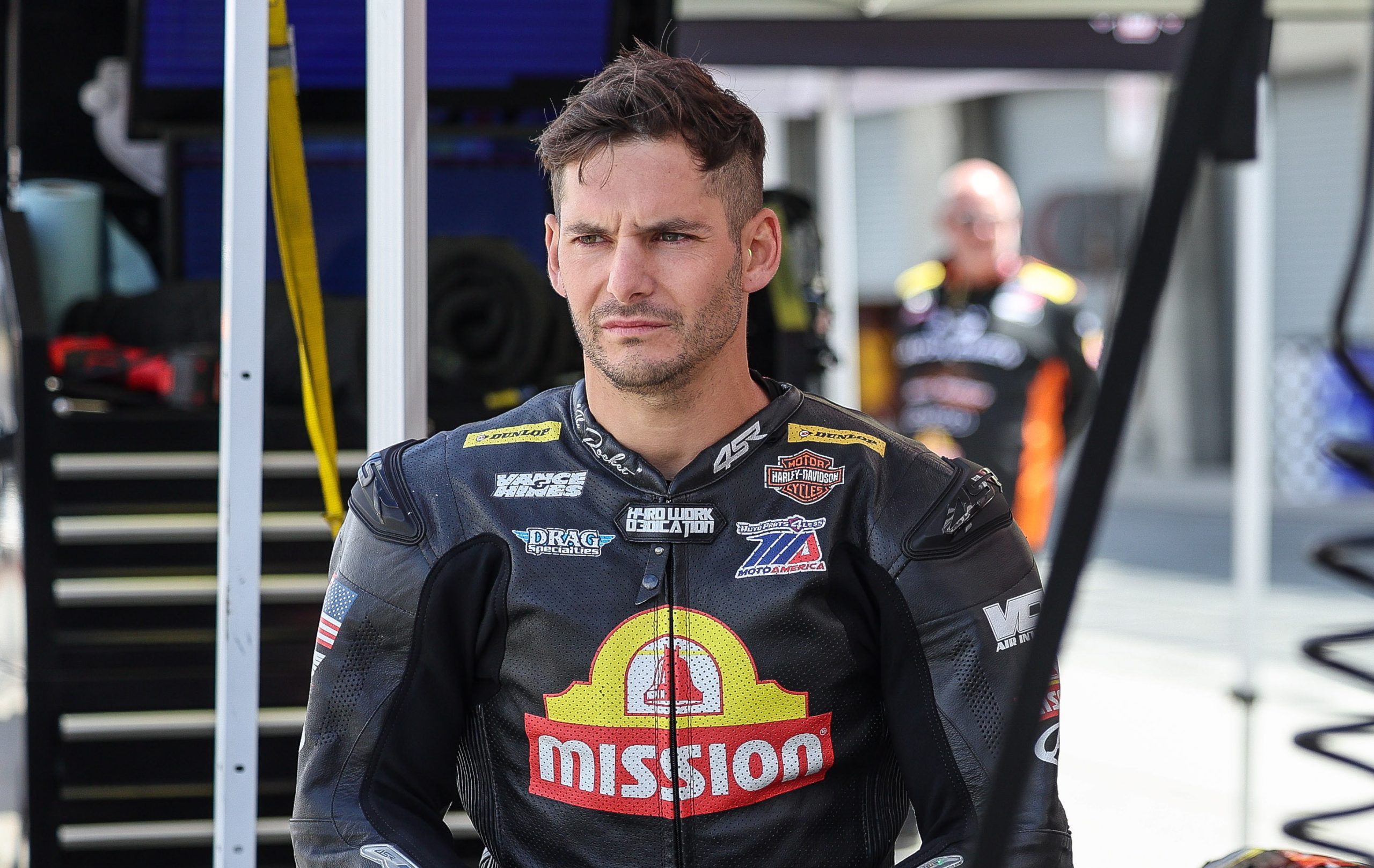 The Harley-Davidson® Screamin' Eagle® factory racing team will compete in the 2024 MotoAmerica Mission King of the Baggers roadracing series with team riders Kyle Wyman and James Rispoli.
Kyle Wyman won seven races during the 2023 King Of The Baggers season and finished third in the season championship. Kyle is the winningest racer in MotoAmerica King Of The Baggers history, with 12 total race wins in the 24 events since the start of the series in the 2021 season, plus the 2021 season championship to his credit. And yet he's hungrier than ever after signing a new two-year contract with Harley-Davidson.
"Riding for the Harley-Davidson Factory Team has been a dream, and I'm excited to be given the opportunity to continue for two more seasons," said Kyle Wyman. "We've had a lot of success in the class, but we have come up short on the championship two years in a row. Our goal is to win back the title in 2024 and I look forward to getting started with testing in the coming months."
James Rispoli, riding for Vance & Hines Harley-Davidson, won two races in the 2023 King Of The Baggers season, plus he scored five second place finishes and three third place finishes for second overall in the championship. Rispoli, who was signed to a one-year contract with the factory team, has a long history of racing Harley-Davidson motorcycles dating back to racing an XR750 as a teenager, and earning the nickname "Hogspoli" after winning the American Flat Track Production Twins championship aboard a Latus Motors Racing Harley-Davidson XG750R in 2020. He also won back-to-back AMA Pro Racing Supersport championships in 2011-2012. Rispoli fulfills a lifelong dream by joining the Harley-Davidson® Screamin' Eagle® factory racing team.
"I am stoked to have signed with Factory Harley-Davidson. It has been a dream of mine to be a factory rider ever since I was a little kid," said James Rispoli. "Taking confidence and consistency paired with the backing of the factory, I know we are going to be a big threat in 2024. I am very excited to get to work."
Rispoli replaces 2023 factory Harley-Davidson rider Travis Wyman. "I want to thank Travis Wyman for his three seasons aboard the factory Harley-Davidson Road Glide, and at all times being a consummate teammate," said Jason Kehl, Harley-Davidson Director of Racing. "Travis joined this program mid-season in 2021 and has been invaluable in not only the development of our motorcycle, but also in building a factory racing program. Travis has been one of the fastest riders to ever race a Harley-Davidson, and we look forward to his continued contributions to our brand and to this program. We welcome James to the factory team after earning his seat riding in the King Of The Baggers series the past two seasons. James' brings with him an unrelenting desire to win for Harley-Davidson. With James now aboard, we focus on Daytona in March of 2024, kicking off the largest, most demanding, and fastest King Of The Baggers season to date."
The King Of The Baggers series offers exciting competition between American V-Twin touring motorcycles prepared for competition and equipped with a fairing/windscreen and saddlebags. The 2024 season will see the King Of The Baggers series expanded to 16 races over eight doubleheader weekends held in conjunction with the MotoAmerica Superbike series.