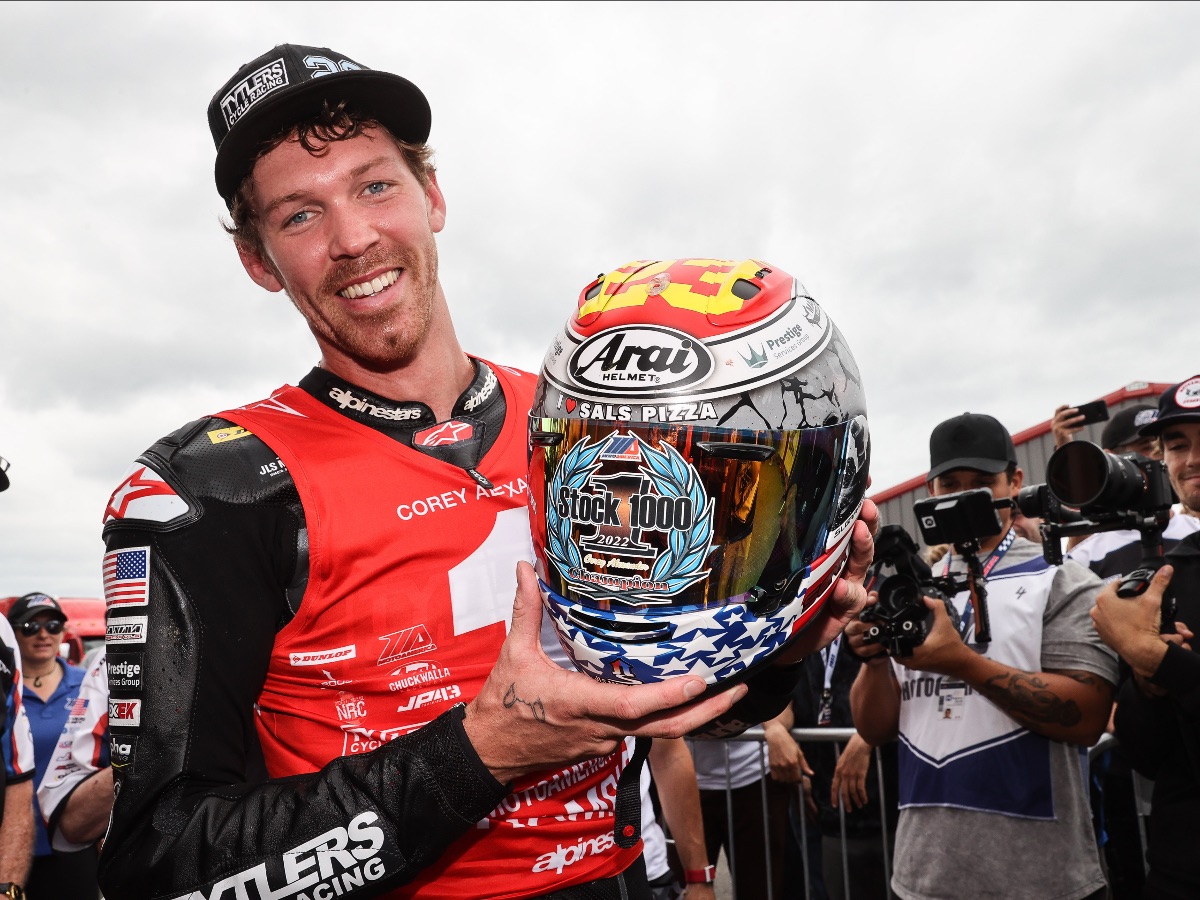 The following is from Corey Alexander And Tytlers Cycle Racing…
Corey Alexander and Tytlers Cycle Racing (TCR) announce the conclusion of their relationship, effective immediately. During the 2022 season, Corey helped to establish TCR in the MotoAmerica paddock while achieving multiple victories and podium finishes on his path to securing the 2022 MotoAmerica Stock 1000cc Championship.
In 2023, Corey Alexander graduated to the premier Superbike class, riding TCR's 2022 spec BMW M1000RR machine. He finished 7th overall in the championship, with notable top-five finishes and, for the first time in his career, two Superbike podiums during the final round at New Jersey Motorsports Park.
Reflecting on his journey with TCR, Corey stated, "I'll be forever grateful to Michael Kiley, his family, and Tytlers Cycle Racing for enabling me to achieve some of my lifelong dreams, from winning races and the Stock 1000cc championship to standing on the Superbike podium. It's unfortunate that our paths won't align in 2024, but I know still have much to offer in the Superbike class after a challenging yet rewarding year. I'm currently assessing whats best for my career and future, including the possibility of relaunching our own family-run racing effort, as we've done in the past. I extend my gratitude to my family, friends, and personal sponsors for their unwavering support in pursuing this dream."
As Corey Alexander and his longstanding crew gear up for the off-season, they remain open to any opportunities that may arise. For partnership inquiries, please contact [email protected].