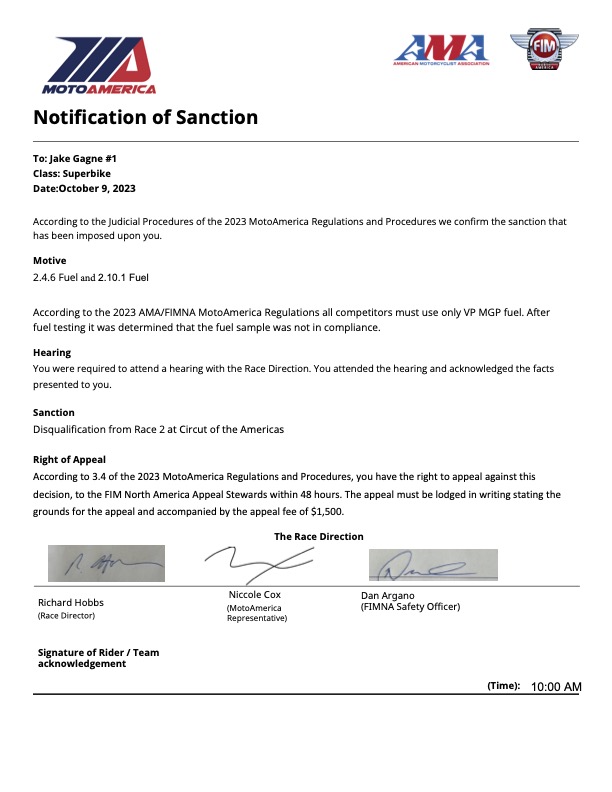 MotoAmerica is offering the following for further clarification regarding the disqualification of Jake Gagne from his second-place finish in race two of the Circuit of The Americas round of the 2023 MotoAmerica Medallia Superbike Championship.
VP has provided the same blend of fuel to MotoAmerica since 2019 and the sample taken from the machine at COTA after Superbike race two was not compliant with any batch of VP MGP manufactured between 2019 and 2023. VP has analytical results from each batch of fuel produced and the results of the fuel sample in question did not match the baseline results provided by VP. This was also substantiated by a third-party certified lab, Intertek, who confirmed that a foreign chemical component outside the specification was found.
There is also an outstanding issue regarding a drum of MGP that was obtained by Gagne's team and had incorrect warning information. VP confirms that this was due to a software issue, which was rectified. The contents of the drum contained the correct MGP fuel as labelled.